Food as medicine
I must refer to Thomas Edison when he was saying: " The doctor of future… will cure and prevent disease with nutrition".
Unfortunately, today we are only at phase SHOULD , but I am confident, slowly but surely, it will change to WILL .
There are so many miracle-foods G-d created for our benefit… we just have to look and acknowledge. Think about honey or aloe, olive, garlic, medicinal mushrooms, moringa, oregano, and the list can go on and on…
All of these were created  to serve us!… that we may stay in awe and  glorify our Creator!
Curcumin
One of the most powerful supplement among them is Turmeric, commonly known as curry. It has been used in India for thousands of years. The active ingredient in Turmeric is called Curcumin and it has remarkable cancer-fighting properties. Some studies showed that it can even repair DNA damaged by radiation.
Curcumin is one of the most potent antioxidants, it is better than garlic, devil's claw or salmon oil.
The January 2007 issue of the Journal of Clinical Immunology stated: curcumin can suppress tumor initiation, promotion and metastasis. Pharmacologically, it has been found safe; human clinical trials indicating: no toxicity when administered at doses up to 10g/day.
The golden spice of life
… or Holy Gold… This is the name given to this wonderful, life-saving ingredient we should add to any food. To multiply its effects we should combine it with black pepper. It is one of the most powerful "natural chemotherapy".
Just eating curry and pepper, add some broccoli… your body will thank you by destroying cancer tumors and keeping you healthy for the long haul. For stronger results you can buy Curcumin with BioPerine.
The most efficient Curcumin
I just discovered not long ago the best Curcumin with the best BIOAVAILABILITY on the market.
This product now is more efficient for the body to absorb- therefore a slightly smaller amount is needed to be ingested.
It contains the maximum strength with curcuwin 500 mg
Its bio availability is 46x higher than other curcumin without the patent-pending delivery technology
It has a full-spectrum formula containing not only the curcumin extract (with Povidone) but also the whole turmeric root full-spectrum powder which further enhances bio availability
It is manufactured by a cGMP manufacturer.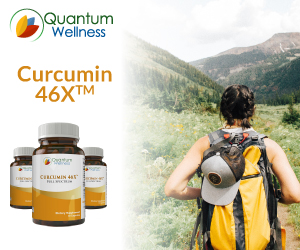 To summarize: What Are Full Spectrum Curcumin benefits?
Supports graceful aging:  Antioxidant mechanism protects cells against oxidative damage.
Cardiovascular Health: Promotes a healthy cardiovascular system, especially by decreasing the propensity of low density lipo-protein to oxidize.
Immune System Health: Strengthens the body's immune system.
Pain management:  Supports real comfort.
Joint health: promotes a healthy inflammatory response, while promoting joint comfort and flexibility.
Digestive Health:  Promotes healthy digestive function.
We are all fighting out head colds and flu symptoms and need this!! It fights back against inflammation and supports our immune function with 95% curcuminoids for maximum absorption.
Use it in the winter and all year round, you will see the difference.
Stay healthy and be happy!